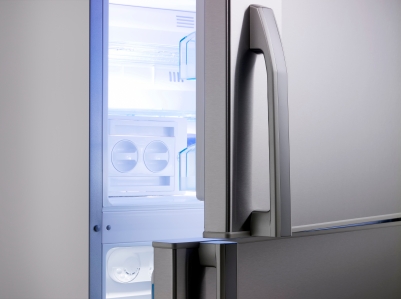 Time is of the essence when your refrigerator has stopped working properly—whether it's not cooling enough, cooling too much, or just making ominous noises, you need to call JR Repairs & Installs ASAP for professional quality refrigerator repair. Don't risk losing all of the food in your fridge and freezer: Let our experts provide complete and accurate refrigeration repair. We'll help you get your fridge up and running again in no time, ensuring that your food is safely stored! With our years of experience in the refrigerator repair business, and our reputation for great customer service, you can trust JR Repairs & Installs for some of the highest quality refrigerator repairs in the Portland area. If your refrigerator is on the fritz, or has stopped working altogether, contact the refrigeration repair team at JR Repairs & Installs today.
A working refrigerator is is one of the key appliances in most American households: Whether you're a gourmet chef with a fridge full of food or a busy parent trying to prepare healthy meals for your family, you expect these things to stay cold and fresh. If your fridge calls it quits, you need help fast. That's where the refrigerator repair specialists at JR Repairs & Installs come in. We have extensive experience resolving all types of refrigerator repair problems ranging from broken compressors to malfunctioning thermostats to crumbling door seals. We work on nearly all models and brands, and we specialize in Viking and Sub-Zero repair. From diagnostics to final cleanup, our expert refrigerator repair technicians will take great care of you.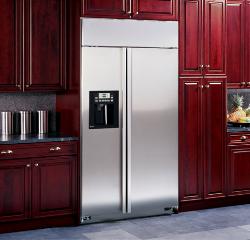 In addition to our dedication to superior-quality refrigerator repairs, JR Repairs & Installs takes pride in offering some of the fastest turnaround times in the Portland area. When you hire our team for professional refrigerator repairs, you can expect our technicians to arrive on time and begin work promptly. Our trucks are fully stocked, ensuring we can provide some of the fastest, most efficient service possible. And our staff is generally able to provide same-day service, keeping your inconvenience (and food loss) to a minimum. Why wait around for parts to be ordered when you can have your refrigerator back up and running today? Contact our refrigeration repair team to learn more!
Along with our regular refrigerator repair services, JR Repairs & Installs also provides refrigeration repair for integrated ice and water dispensers and ice makers, so no matter what your refrigerator repair needs, we're qualified to tackle the job! Refrigerators are made up of a number of complex components, and refrigerator repair can be extremely difficult for those without adequate professional training. If you're in need of refrigeration repair, don't risk your personal safety and damage to your home by attempting an amateur repair job. Put down the refrigerator repair manual, and call the pros at JR Repairs & Installs. We'll put our extensive knowledge and experience to work for you, ensuring that our refrigerator repair solutions will continue to serve you into the future. From accurate diagnostics to fair pricing, you can rely on our fridge repair technicians to take great care of you.